TO THE PEOPLE WHO FEEL MISUNDERSTOOD: THE WORLD NEEDS YOU
To the people out there reading this that feel misunderstood and utterly alone, please hold on.  We need you.  This post is a call to action. A challenge to your hearts, your minds, and your spirits.
Why It Sucks To Feel Misunderstood
Being misunderstood can be crippling. It can feel like there are individual ropes tied tightly around the vocal chords of your mind and emotion. You're never quite able to articulate or express the essence of who you are to the world.
This misunderstanding can cause problems in relationships and career. You struggle to connect with many societal norms and you find yourself feeling isolated. Many find ways to blend into society just fine, but they just opt not to share personal thought or ideas. However, this is a detriment to the rest of the world.
Why We Need The People Who Feel Misunderstood
Some of the oddest, peculiar, awkward people are the ones who have the ability to see the world in a unique way. They think differently or discover different paths that we couldn't begin to fathom or actualize. However, the problem is many of these people's thoughts or opinions never see the light of day.
The people who feel misunderstood typically fall into three categories. They are either greatly depressed from feeling alone, behave like chameleons, or carve their own paths.
Stop Mistaking Your Differences As Weakness
I fell into the second one I listed as I was depressed and I behaved very chameleon like. For a long time, I wallowed in self pity. Although I had many people around me, I felt mentally isolated and misunderstood. I almost let these feelings bury me. I thought, if I can just blend in with everyone else, I'll be fine. However, my heart wouldn't allow it. I made a promise to myself that I would learn to be authentic. If the people around me had any protest, screw it. There's no other me and who else would play my part in this world better than myself? My ideas, my creativity, and my awkwardness are needed in this world and so are yours. Stop mistaking your greatness for worthlessness.
Here's To The Crazy Ones
HERE'S TO THE CRAZY ONES, THE MISFITS, THE REBELS, THE TROUBLEMAKERS, THE ROUND PEGS IN THE SQUARE HOLES… THE ONES WHO SEE THINGS DIFFERENTLY — THEY'RE NOT FOND OF RULES… YOU CAN QUOTE THEM, DISAGREE WITH THEM, GLORIFY OR VILIFY THEM, BUT THE ONLY THING YOU CAN'T DO IS IGNORE THEM BECAUSE THEY CHANGE THINGS… THEY PUSH THE HUMAN RACE FORWARD, AND WHILE SOME MAY SEE THEM AS THE CRAZY ONES, WE SEE GENIUS, BECAUSE THE ONES WHO ARE CRAZY ENOUGH TO THINK THAT THEY CAN CHANGE THE WORLD, ARE THE ONES WHO DO. Steve Jobs
I have this Steve Jobs quote on the wall in my room to remind be to be comfortable being different. Not to say that us misunderstood misfits will all set the world ablaze, but we could definitely make some waves here and there. You have to realize and accept that your way of thinking is different. Your perspective is a needed contribution to the world and you can't deny your job to make the rest of the world say, "hmm?"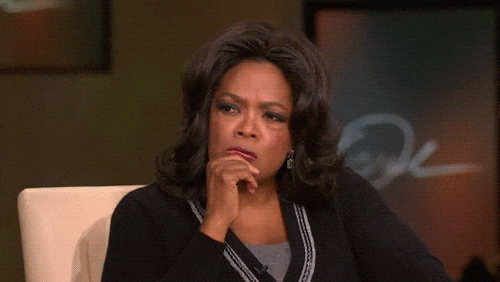 Here is my open letter to you:


Dear Wonderfully Weird Revolutionary,
I know it's been a tough road. For a long time you weren't even sure of who you are or where you could possibly fit into this world. However, now it's your time. It's time to stop hiding under your introvert blanket, it'll still be there waiting to warm you when you get back from introducing yourself to the world. It's time to share your ideas, your creativity and your heart. We need you.
We don't only need your unique mind and talent, we need your presence to inspire the next generation so that we can continue to propel the world forward. I challenge you to make a positive mark on the world. I challenge you to create even just a ripple in the pond of humanity. I challenge you to grow and push your talents to their limits because what you will really find is that you're limitless.   
Sincerely,
Your Fellow Misunderstood Misfit AKA YGWRITES